Enabling People To Live Healthier Lives 
Top Rated Local® Medical Care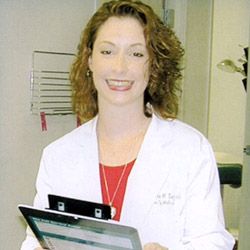 Doctor Tangredi was born in Long Island, New York and decided to pursue a career in medicine as early as grade school. In June 1987, she was awarded the "Doctor of Tomorrow" high school scholarship, after which she was determined to fulfill her dream of becoming a physician. Ten years later, her dream came to fruition when she graduated from New York College of Osteopathic Medicine and was given the degree "Doctor of Osteopathy".
After serving as Chief Resident of Family Practice at Good Samaritan Hospital in West Islip, New York, Doctor Tangredi moved to Southern California where she joined an all osteopathic family practice group. During the next sixteen years, Doctor Tangredi has developed a busy practice that encompasses her many passions: preventive health, gynecology, osteopathic manipulation, minor surgery, pediatrics and geriatrics, bio-identical hormone treatment and integrative medicine.
Today, Doctor Tangredi is continuing her search for knowledge and hopes to add "Neuro-emotional Technique Practitioner" to her list of accomplishments in the near future. Her hobbies include singing, baking, dancing and volunteering at her kids' school. She enjoys spending time with her husband, three children and dogs.
"I am excited to join the LIV Integrative Health team! My goal is to provide quality integrative care to patients of all ages and to empower my patients to take charge of their own health. As an osteopathic physician, I strive to treat the patient as a whole person. I thoroughly enjoy my profession, and truly hope to make a difference in the lives of my patients."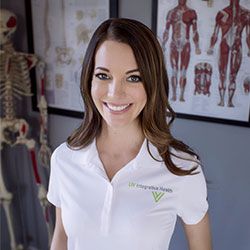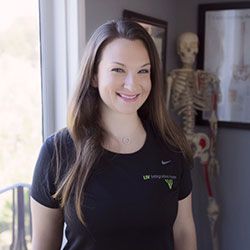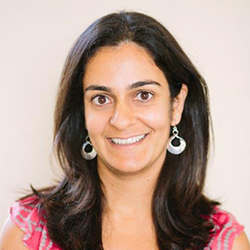 "She Increased Mobility In My Knee!!"
As a bridal and ready to wear dress designer, Dr. BeVier helped me during a time where I needed to be on my feet and attentive to details. I was suffering from both pain and lack of mobility due to… Read More
Rita V. - New York
"My Headaches Are So Much Better!"
My headaches are so much better since Dr. BeVier has been treating my neck pain. Overall I have more energy and flexibility again. Thank you Dr. BeVier!… Read More
Susan H. - Orange County, CA