Enabling People To Live Healthier Lives 
Top Rated Local® Medical Care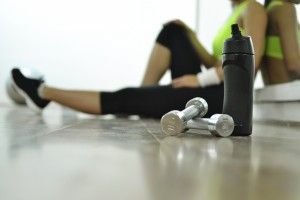 In our physical therapy department, emphasis is placed on each individual's specific needs, goals, and dysfunctions when creating a treatment plan. The therapist and the patient work together to achieve specifically tailored health and rehabilitation goals. There is also active communication between the different health care practitioners in our office to ensure a truly collaborative environment for optimal care and wellness. We are a clinic that specializes in spine rehabilitation, pain management, movement dysfunction correction, manual therapy techniques (myofascial release, soft tissue mobilization, neuro-fascial release and nerve flossing), sports injury rehabilitation, orthopedic post-operative rehabilitation, and neurological rehabilitation.
Our physical therapists are experts in their field of health. They are experienced in treating acute injuries, to the more chronic types. To assist with functional rehabilitation, our physical therapist will assess your nervous and musculoskeletal
system for any imbalances or deficiencies. They will then customize a program of exercises and stretches done both in the office and at home that specifically addresses your body's needs.
We teach our patients how to perform specialized custom exercises that can help strengthen and correct the irregularities in their body which may be causing pain. Many of these corrective exercises can actually be performed in the comfort of your own home to help improve the effectiveness of your care and spinal correction plan. In addition to skeletal misalignment, you may be experiencing pain that is caused by muscles and connective tissues which are out of their proper place. Other types of pain such as back pain, neck pain, and headaches are caused by muscles and tissues that are being used improperly, causing injuries over time. In each case, targeted corrective exercises and stretches from our experienced physical therapist will help you feel good while also helping your body achieve balance and health.
"She Increased Mobility In My Knee!!"
As a bridal and ready to wear dress designer, Dr. BeVier helped me during a time where I needed to be on my feet and attentive to details. I was suffering from both pain and lack of mobility due to… Read More
Rita V. - New York
"My Headaches Are So Much Better!"
My headaches are so much better since Dr. BeVier has been treating my neck pain. Overall I have more energy and flexibility again. Thank you Dr. BeVier!… Read More
Susan H. - Orange County, CA