Enabling People To Live Healthier Lives 
Top Rated Local® Medical Care

At LIV Integrative Health, we care about our patients. We want to ensure that our patients' minds and bodies are as healthy as possible, all year long. This is the reason why we have a primary health care provider that will examine you, order tests, and provide a diagnosis. Our internal medicine doctor might prescribe treatments such as prescriptions, medical nutrition, back and knee braces, rehabilitative care, and more. While we try to keep our family practice approach as holistic as possible, we can offer a wide variety of treatment options. Our integrative medicine center is here to offer the perfect service to optimize your health.
The medical doctors and specialists at LIV Integrative Health work collaboratively as a team with all of your other medical providers. This allows us to integrate your care and oversee your progress as needed. The integrative health approach allows our patients to stay as healthy as possible for the long haul.
Aside from primary health care services, LIV Integrative Health offers specialized procedures to help improve your well-being. Some of our specialized procedures include Trigger Point Injections, Joint Injections, Platelet Rich Plasma (PRP), and Botox. Each treatment can be discussed with one of our medical professionals at your next appointment.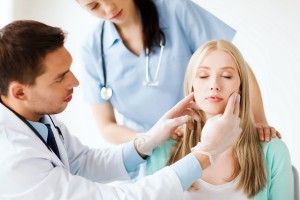 Comprehensive Medical Care
Your general medicine provider will develop a personalized health care plan to meet your unique needs and goals. Our integrative medicine professionals will work as a team to create the best outcome for your health, both now and in the future.
When you come to LIV Integrative Health, you can breathe easy knowing that our wellness center is built on modern approaches that utilize all types of medical care. Our general practitioners will work with you through every stage of the health plan, including:
Screenings and risk assessments. An ounce of prevention is worth a pound of cure, and our integrative medicine team is here to save you from a metric ton of health issues. Whether you need diagnostic screenings or routine checkups, we'll be here to help prepare for or hopefully prevent future health concerns.
Prepare for specialty treatments. A major contributor to the success of our health and wellness center is the focus on integrative healthcare. After medical assessment and initial treatment, you may need a specialized medical service for the best health. Fortunately, LIV Integrative Health excels in an array of medical services, including scoliosis treatment, detox programs, and more.
Educate and prevent. The success of your primary care physician should be measured by the outcome of your treatment and the long-term health benefits thereafter. Our integrative health experts strive to provide the best treatment and education, ensuring that our patients are equipped with the knowledge needed to thrive in addition to their comprehensive medical care.
LIV Integrative Health is proud to provide the best general medical care to Newport Beach and beyond. Be sure to contact us today to schedule your appointment or to get answers to any questions you may have!
"She Increased Mobility In My Knee!!"
As a bridal and ready to wear dress designer, Dr. BeVier helped me during a time where I needed to be on my feet and attentive to details. I was suffering from both pain and lack of mobility due to… Read More
Rita V. - New York
"My Headaches Are So Much Better!"
My headaches are so much better since Dr. BeVier has been treating my neck pain. Overall I have more energy and flexibility again. Thank you Dr. BeVier!… Read More
Susan H. - Orange County, CA